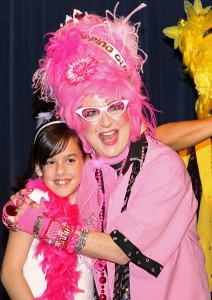 Do you ever feel as though that "thing" in your life will never go away? That "thing" that is zapping your joy?  That "thing" that is present when you wake up in the morning and on your mind as you go to bed?
Some of us have "things" that are easily remedied and some of us have "things" that cause us to doubt God's care for us.  We hurt….physically, mentally, emotionally.  We wonder, "Will this "thing" ever go away?  Will I ever find relief?"
There's a great nugget of truth nestled in the Psalms that has given me strength and direction on days when those "things" in my own life become overwhelming and start stealing my joy.  Psalm 50:23(NIV) says, "He who sacrifices thank offerings to me honors me and prepares the way so that I may show him the salvation of God."
A sacrifice costs us something; something that would be more comfortable to keep for ourselves. Some sacrifices are easier to give up than others. I don't necessarily WANT to give up a "thank you" for that painful "thing" in my life, but God says that when I do, it prepares the way for rescue! As we spend time alone with God, recognizing who He is (and who we aren't!), and we begin to offer thanks to Him for EVERYTHING, we find renewed perspective, strength and especially JOY to continue moving forward.
So how do we have JOY for life's journey when those "things" are beyond overwhelming? Start by thanking God for everything you can think of!