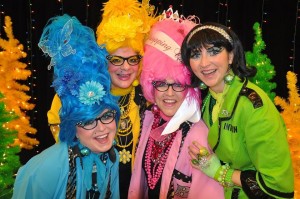 Since  2007, Minnie Pause & the Hot Flashes (aka, MP3) has been delighting  audiences of all shapes and sizes (pun intended!). Sometimes changes in our everyday life can cause us to lose sight of our JOY. God was creative in the way that he brought these four uniquely gifted women together to share the message of hope that regardless of the circumstances, through Jesus, there can be Joy 4 Life's Journey!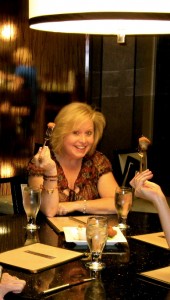 When MINNIE is not playing the "voice of wisdom" on stage, you can find her in front of her cook top trying to modify or create a new recipe. Some might even call her the "Paula Deen" of Texas! In between confections and culinary delights, she fills her days with teaching private piano lessons in her home; while also teaching private voice lessons at Texas City High School.  Marcy's husband John, serves as the worship pastor for Texas City's First Baptist Church. They have enjoyed traveling to many different countries sharing the gospel of Christ through the gift of music. Marcy's passion for international travel has also included several mission trips overseas.  Their two daughters, Aimee and Emilee, also share their talents in singing as they serve the Lord. Aimee and her husband Tyler live in Shreveport, Louisiana, where he is the contemporary worship pastor at Broadmoor Baptist Church. Their newest addition, Tripp has given Marcy a new role as "Minnie" the grandmother.  Emilee and her husband Zach reside in Fayetteville, Arkansas where they are on staff with Cru on the campus of the University of Arkansas.   One of Marcy's greatest joys is to hear her husband and children "sing unto the Lord a new song".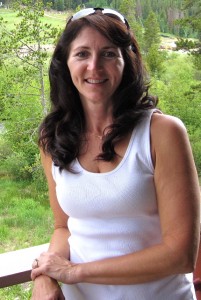 Joy/Peggy fell in love with Jeff Skaggs the first time she heard him clear his throat in a church choir rehearsal.  She calls him "Mr. Perspective" because he is constantly teaching her how to relax and have fun while being the best she can be.  Their son Mike shares their love for laughter, music and sports and works in Baton Rouge, La.
Peggy is living proof of Ephesians 3:20, "Now to Him who is able to do exceedingly, abundantly above all we could ask or think to ask…"  God has consistently surprised her with new twists and turns in life. In 2004, Peggy, diagnosed with thyroid cancer, suffered permanent nerve damage during a surgery that literally left her "speechless."  When her dear friend Marcy Talley (Minnie!) dragged her to a session with a personal trainer she discovered her love for exercise – and got in shape for the first time in her life!  After shedding fifty pounds, Peggy's motto became "It's never too late to get in shape" – proving again that life begins after 40!  Peggy has been a Cooper Institute Certified Personal Trainer for the last seven years and has joy each day as she puts on her shorts and heads to the gym to encourage others in their weight-loss journey.  God always has a new path of adventure; the silent years have been miraculously replaced by God's healing and a return to singing.  Thank You God!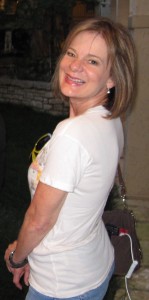 When CHERI is not playing the part of the moody, dumb blonde on stage with Minnie, Edie and Joy, she can be found in Katy, Texas, with her greatest love, biggest fan and roadie for the group, "Lenny." Cheryl and Leonard Morrison have been blissfully married (well, SHE is most blissful) for over 20 years. She also serves students and teachers in Katy ISD as a high school assistant principal. Throughout her walk with the Lord, she has served on worship teams, taught Sunday School, served on women's ministry teams… and when she's not doing that, you can usually find her with Lenny and her shamefully spoiled golden lab, Hattie, flying across Canyon Lake on their Seadoo. In all she does, her desire is to walk humbly while she's here; serving those she encounters with the love of Christ.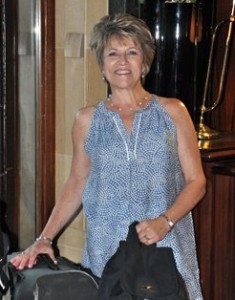 Pam Whitcomb/Bunny was so honored to take on the role of 'the pink shopping queen' following the passing of pink cast member, Bette Puffer, in August 2013.  She says it's been 'quite a ride' learning to fill some big 'pink tennis shoes,' but she is having great fun singing and serving with the other three crazy ladies. Besides wearing her pink wig, Pam also wears the hats of wife, mom, volunteer, teacher, and now grandma!  She has been happily married to Steve Whitcomb (aka 'Clyde') for almost 40 years. They live in Katy, Texas and serve the LORD together in their church through various ministries, and Pam also teaches private piano lessons at her home.  They are also proud to say that their family is growing:  Their son, Philip lives in the Katy area with his wife Diane and daughter Juliette; Daughter, Valerie lives in Yuma, Arizona with her husband, Anthony (a Marine Harrier pilot) and her four children: Kylie, Joe, Luke, and Isaac(new!) Their youngest son, Nathan is beginning his second year at Texas State in San Marcos.
Pam gave her life to Jesus in 1977, and she is thankful for all He's done for her. Now, she is thrilled to share her faith through Minnie Pause and the Hot Flashes.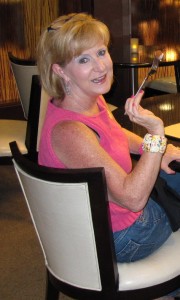 Our Tribute to
Bette Puffer
January 23 1951 – August 22, 2013
If you've seen our show, you've probably noticed that the four of us have a blast together on stage. That part is NOT an act. And, on top of that, we have just as much fun together OFF stage. Our prayer has always been that our audience members will laugh hard (maybe even get a few cramps in their cheeks from smiling). We want our new friends (and groupies) to leave our shows feeling refreshed and ready to take on anything that threatens to steal their joy!
Each one of our cast members could write a book on the circumstances in our lives that have brutally attacked our joy. But, behind the crazy beehives and over-the-top makeup and jewelry, we are four gals who have experienced some very serious challenges in our personal lives.
Bette Puffer, our pink shopping queen, was no stranger to the tough stuff of life. In 2002, she was diagnosed with stage 3 breast cancer. After successfully completing all of the recommended surgeries, chemo, and radiation, she went on a victory trip to Colorado with her family and some close friends. That trip ended abruptly with an ATV accident that landed Bette in a life flight helicopter that would transport her to a TWO-WEEK ICU stay with life-threatening injuries. Thanks to God, she made a full recovery. He still had plans for her life.
You see, as only God could orchestrate, Bette joined the cast of Minnie Pause and the Hot Flashes in 2010. She was such a great addition since she had a lifelong love for acting and years of experience with the cast of the A.D. Players, a Christian theatre company. That being said, guess what?! She broke her kneecap a few weeks before her debut in the show. Did that stop her? Remember, we are talking about Bette Puffer here. DONNING HER PINK CANE, she never missed a rehearsal or performance. Eventually, her kneecap healed completely, after which she wowed audiences over and over with her smooth dancing.
Cancer returned to Bette's life in April of 2012, after a tumor was randomly found during a CT scan. Surgery and many gamma knife procedures seemed to be successful; however, in December 2012, Bette was diagnosed with a much more aggressive form of cancer than before.
Throughout her life, Bette refused to be defined by any of these illnesses or injuries. She chose to live every day to the fullest. She faithfully continued to perform in shows even when it hurt. She is wife to her devoted Willis, mother to three amazing human beings: Courtney, Jonathan, and Callie, talented actress, and treasured friend to many.
Through it all, when anyone asked, Bette boldly testified that her strength and ability to keep moving forward with a smile came from the blessed HOPE she found in Jesus Christ as a young girl.  Bette remains the poster-girl for the very essence of our Ministry. We will miss her so, but with great anticipation, we look forward to a JOYous reunion some sweet day. There is definitely JOY 4 life's journey! 
To Bette With Love Forever,
Marcy, Peggy, and Cheryl